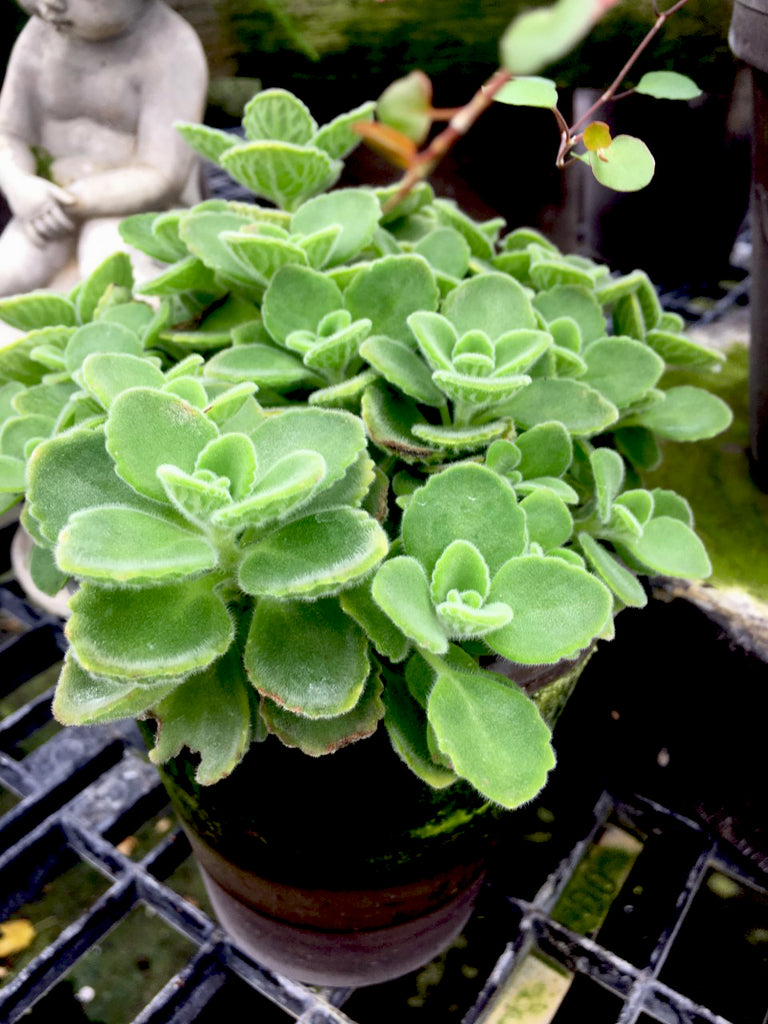 Cervesa n' Lime ( Cuban Oregano)
Plant Cuban oregano in a pot, using well-draining potting soil. ...
Water Cuban oregano slowly from the top of the soil until the water runs out from the pot's drainage holes.
Fertilize Cuban oregano during it's active growing seasons -- spring and summer. Use slow release granules for potted plants and water the plant after you apply the fertilizer.
Prune the plant if it begins to sprawl or whenever you wish to use the leaves in cooking. ...
Sorry we are unable to ship Internationally
PLEASE NOTE: The photo of the plant represents a similar plant that you will receive. Photos are a reference for what the plant could grow into with proper care.
---
Share this Product