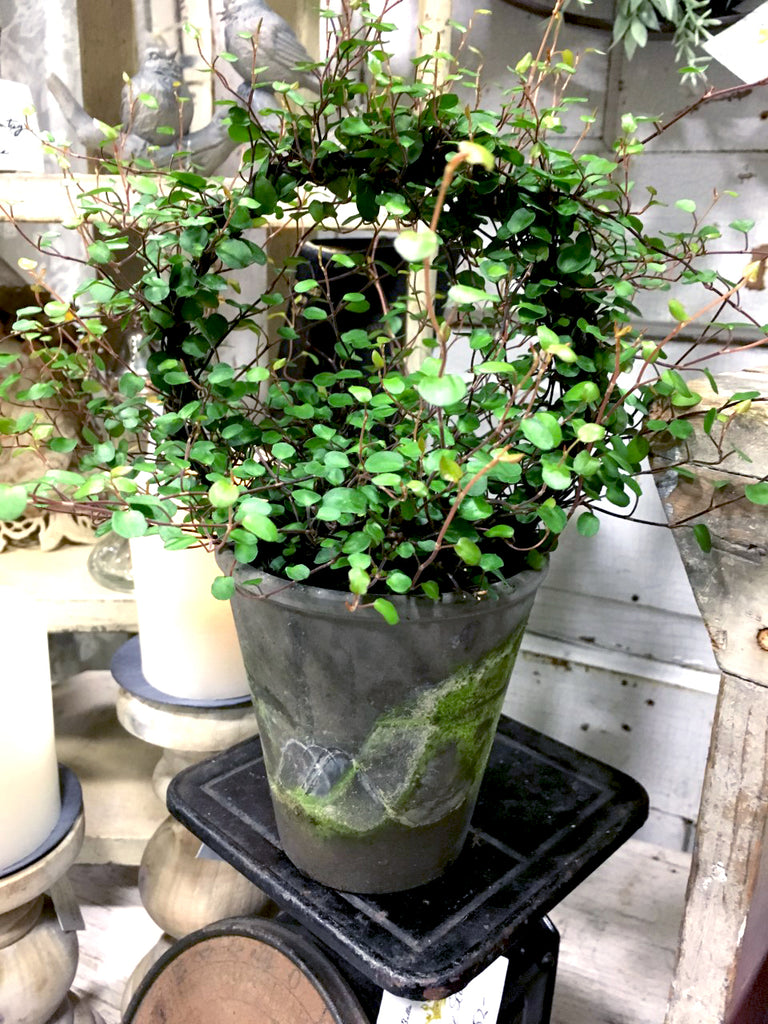 Angel Vine small Ring
 Angel Vine 5" Ring  
A delicate plant that can be grown strictly as a houseplant. It may be taken outside during the warm climate but must be brought indoors in colder climates.
It can take full sun but seems to do better in lower and diffused light as it is a heavy drinker and requires frequent watering. More so in direct sun.
The key to this plant:
DO NOT LET IT DRY OUT
Handcrafted  4"  pot made in Germany. Moss on the pot will vary as is naturally developed in the greenhouse
Sorry no returns
Sorry we unable to ship Internationally
PLEASE NOTE: The photo of the plant represents a similar plant that you will receive. Photos are a reference for what the plant could grow into with proper care.
---
Share this Product